Serving children three (& potty trained) to four years old.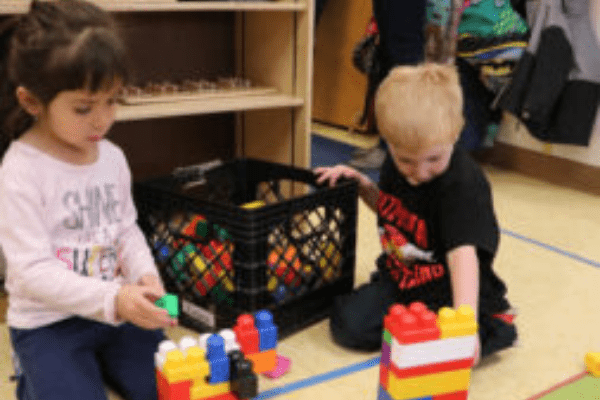 The Pre-school program, located in our KinderKastle building, provides a safe, fun, and loving Christian environment where every child can learn and grow through positive experiences. 
Using designed play activities, fun and educational manipulatives and engaging curriculum, children will learn to develop pre-reading skills, social skills, number and letter concepts, the calendar, and much more!
Our staff is committed to helping your child negotiate the early childhood developmental (cognitive, social, and physical) milestones successfully, working hard to meet your childcare needs as a family.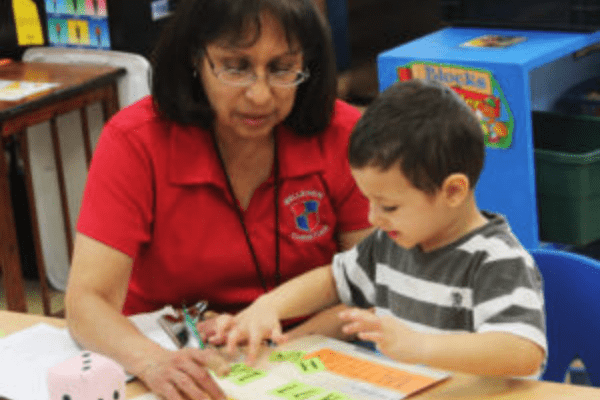 Example Preschool Schedule
| | |
| --- | --- |
| Morning Schedule | Afternoon Schedule |
| | 12:00-2:00       Nap Time                    |
| 8:15-8:30          Circle Time | 2:00-2:30         Get Up/Bathroom         |
| | |
| 9:00-9:15          Bathroom | |
| 9:15-10:20        Centers    | |
| | 4:15 – 4:30      Story Time   |
| 11:00-11:15      Bathroom | 4:30-6:00         Free Play   |
| | |
| 11:45-12:00      Story Time                 | |
Serving children ages four through young fives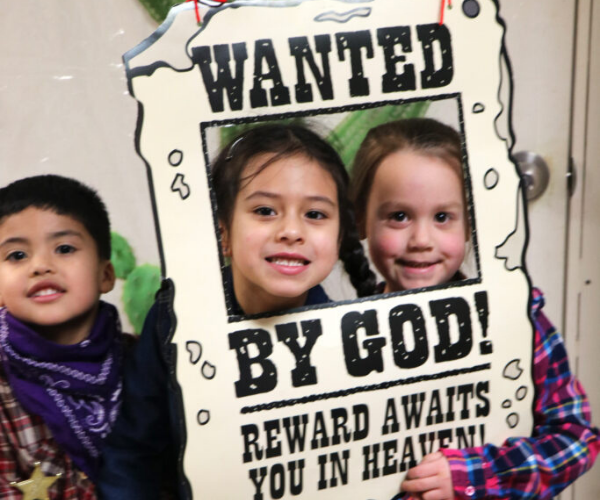 Located in the KinderKastle building, our Pre-Kindergarten is a pre-reading program designed to provide our children with a challenging, joyful learning experience.
Our prekindergarten program is more structured to prepare the children for Kindergarten. In prekindergarten, the children learn the days of the week, months of the year, and review the weather charts, and are assigned class helper jobs for the day. Our curriculum equips your child for their academic future with engaging materials that teach letters and sounds, math concepts, reading readiness, writing, and other developmental skills.
Our goal is for the children to identify and count numbers to 20, as well as identify the letters of the alphabet. During the school year, the children will review each letter of the alphabet as well as learn a Bible verse to coordinate with the letter. 
The children have a large playground with playhouses, climbing structures, riding equipment, and lots of other toys and games for exploration.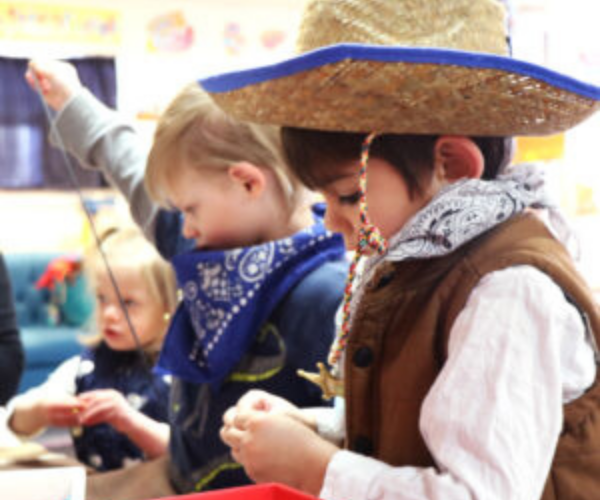 We invite you to come in, tour our facilities and learn more about our program. Inquire today to arrange your visit and to talk with our team. We look forward to seeing you soon!
| | |
| --- | --- |
| Morning Schedule | Afternoon Schedule |
| 6:30 – 8:00      Free Play | |
| 8:00-8:20         Circle Time           | 12:00-2:00       Nap/Rest time |
| | 2:00-2:15         Bathroom |
| | |
| 9:15-10:20        Centers    | 2:45-3:00         Storytime |
| | 3:00-3:30         Free Play |
| 9:45-10:00       Art/Music/Gym                       | |
| | 4:30-6:00         Free Play |
| | |